Professional Mounts
Our mirrors are designed to be aerodynamic. So too are our Pro Mounts. They are definitely unique in that they mount on the underside of the bodywork - out of the airflow - and are milled in 6061 aluminum.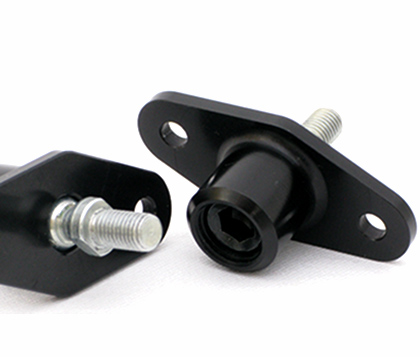 Club Mounts
Also milled from 6061 aluminum then polished and anodized, Club Mounts are impressively strong and light. Racing is about speed but we also value presentation, and we're proud of the quality and presentation of our Club Mounts.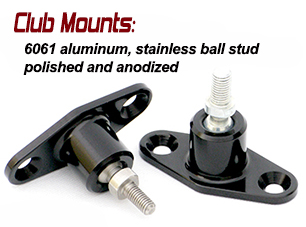 Extended & Aero Mounts
The Extended Club Mount is a bit longer to better align with the mounting holes on most 60s and 70s English, Japanese and American cars. Put the drill away. The Aero Club Mount directly replaces the standard Club Mount and provides a slight aero advantage.